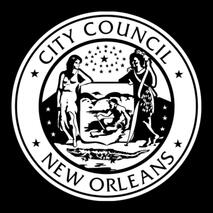 Office of Councilmember Helena Moreno
Any additions, suggestions, or corrections, please email Sayde Finkel at [email protected] or Sherae Hunter at [email protected]
Thank you!
Hurricane Laura and Hurricane Delta Resources, Places to Donate, and Volunteer Opportunities
Information for Evacuees in New Orleans
NOLA Ready Information for Hurricane Laura evacuees: https://ready.nola.gov/incident/tropical-storm-laura/information-for-evacuees/

Get resources and services while you're here: Text WELCOMENOLA to 888777 for information from the City of New Orleans on resources, services, and events available to you.

New Orleans Resource Flyer: https://ready.nola.gov/NOLAReady/media/Assets/COVID19/Welcome-to-NOLA-Resource-09-09-20.pdf

Convenience Shuttle: Crawford Transit Services provides transportation to pharmacies and Walmart, 8 a.m. to 8 p.m. Call (504) 729-0529 for more information.
Ways to Access Important Updates:
REMINDER: The best way to help in the immediate aftermath of Hurricane Laura is to donate directly to response organizations on the ground in Southwest Louisiana. Please do not drop off physical goods, neither in the affected area nor at shelters for evacuees, unless specifically requested.

211: Citizens in need of services should dial 211 or text 898-211. This confidential helpline is available 24/7/365. 211 receives calls during natural and manmade disasters as part of the statewide 211 system, providing vital non-emergency information before, during and after the event.

NOLA Ready: follow NOLA Ready on Facebook, Twitter, and Instagram and online at ready.nola.gov.

To volunteer at the Convention Center in New Orleans, please sign up here: https://www.handsonneworleans.org/hurricane-laura
Donation Drop-Off Locations for Hurricane Delta in
Greater New Orleans Area
PUBLIC DONATION SITES: Hands On New Orleans is working with the State of Louisiana to collect donations at a variety of locations in the Greater New Orleans area. These donations will be delivered to the areas of Southwest Louisiana impacted by both Hurricane Laura and Hurricane Delta, and also to evacuees who are sheltering in New Orleans.

Click here for more information on where to give and what supplies are needed: https://www.handsonneworleans.org/hurricane-laura

United Way of Southeast Louisiana: 2522 Iberville St. New Orleans, LA 70119 (in back parking lot). Tuesday - Thursday, 8:00AM-11:00AM. Disaster relief supplies of all kinds (General cleaning solution, baby supplies and diapers, canes and walkers, new hygiene supplies and kits, coloring books and activity kits). New clothes accepted. Contact David Owusu at 914-455-1059 upon arrival. Save time and complete a United Way Donation Form in advance: https://forms.office.com/Pages/ResponsePage.aspx?id=lvLpk76JnkCCsvgZdA9LVrqW1F7VimlFrY3MZgNb_kdUN0xIUExaRElURlM4MkoxQU45T1NBT0tIQi4u

Junior League of New Orleans: 4319 Carondelet St, New Orleans, LA 70118. Monday - Friday, 8:30AM-4:30PM. Diapers, wipes, adult incontinence products, period products. No clothing.

Second Harvest Food Bank: 700 Edwards Ave, New Orleans, LA 70123. Monday - Friday, 7:30AM-4:00PM. Accepting donations of non-perishable food items, cleaning products and supplies, and new and unopened hygiene products. No clothing.

Celebration Church: 1921 Airline Drive, Metairie, LA 70001. Monday - Friday, 9:00AM-3:00PM. Sunday during Church services 9:00 a.m and 10:45 a.m. Hygiene kits, cleaning supplies, diapers, new baby clothes (only). No other clothing.

Center for Hope Children and Family Services: 5630 Crowder Blvd. Ste. 208 New Orleans, LA 70127. Monday - Friday, 9:00AM-5:00PM. Diapers, wipes, adult incontinence products, period products, hygiene/personal care supplies and kits, infant/toddler items, cleaning supplies. No clothing.

Ginger Ford Northshore Fuller Center for Housing: 955 S. Morrison Blvd. Hammond, LA 70403. Tuesday - Saturday, 9:00AM-5:00PM. Disaster relief supplies of all kinds. No clothing.

Northshore Catholic Center – Catholic Charities: 4465 Hwy 190 E. Service Rd, Covington. Tuesday - Thursday, 9:00AM-12:00PM. Disaster relief supplies of all kinds. No clothing.

Aldersgate United Methodist Church administrative Offices: 360 Robert Blvd, Slidell. Tuesday - Thursday, 9:00AM-12:00PM. Disaster relief supplies of all kinds (general cleaning solution, baby supplies and diapers, canes and walkers, new hygiene supplies and kits, coloring books and activity kits). No clothing.

For Groups doing Donation Drives or Large Donations: If your agency or organization plans on collecting a substantial amount of donations, please complete the Hands On New Orleans Hurricane Donation Form. Once submitted, use the link in the form to reserve a date/time slot to drop-off goods at the Multi-Agency Warehouse in Ponchatoula, LA. The warehouse is open Tuesday - Saturday, 9:00AM-4:00PM. Form can be found here: https://forms.office.com/Pages/ResponsePage.aspx?id=lvLpk76JnkCCsvgZdA9LVrqW1F7VimlFrY3MZgNb_kdUNFVFTUFNTE5aTjFBMTFPT0JDM1hIRjBUVS4u
Additional Ways to Send Resources, Monetary Donations, and Volunteer:
---
---